Testimonials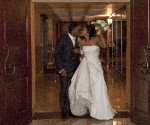 weddings
Very accessible. Was easy to contact and always called us back in a timely manner. She was very honest with us and genuinely wants us to have beautiful pictures. She really cared about us. We have built a real friendship. Laura Bland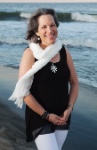 Susan M
It probably helps that Andrea has been a friend for many years, but above & beyond that my recent photo shoot with her went well beyond my expectations. She was driven to create the perfect photograph! In my life it has often been challenging to look at my image in a photograph, particularly as I have grown into middle age. You know, the few extra lbs, the saggy baggy parts and any other places where my self judgement gets the better of me... But, let's get back to Andrea. She taught me about how photography is not reality but an image and has helped me see the truth about light and shadow; how the angle of the camera or a particular stance can be the difference between flattering and fattening! Not only that, but she put a great deal of thought and attention into what ultimately would best suit the result I was looking for, including using a natural setting as a metaphor for my current self and how I want to convey that to the world. Our shoot was so successful that it was very difficult to choose the final photo as there were so many that i liked! Andrea is far more than a photographer, she is a visionary and an artist. I am ever grateful for the opportunity to work with her!
portrait
She has a sense of calming control with my sweet hyper daughter who actually listens to Andrea, hence great results! Kathleen Robinson
Tonya G
"Like many professional women, I owe much of my good fortune to mentors. Mentors who taught me the value of a first impression and a great pantsuit. Though It wasn't until a national publication requested a head-shot that I realized the importance of a virtual first impression as well. Slightly panicked, I turned to Andrea Phox. Having worked with Andrea on a previous project, I was well aware of her creative genius. However, the idea of a camera zooming on my face was still a daunting one. Especially with no props, filters or beautiful backgrounds to camouflage the imperfections. Andrea turned what I thought would be an uncomfortable experience into a profound one. She encouraged me to embrace the journey and allow myself to shine. Because of Andrea's innate ability to bring out my personal style and inner essence, my virtual first impression is one that I remain proud of for years to come.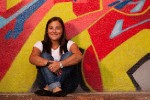 portrait
Andrea is the best! She goes out of her way to work with her customers and provide them with photos they'll treasure forever. Thanks, Andrea!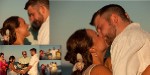 Steph & Alan
Dear Andrea, You are an amazingly talented photographer who is fun, energetic, and inspiring. Without you one of the most memorable moments of my life would not have been captured. You beautifully photographed our intimate wedding ceremony on the beach. Every time I look through my proof box and wedding album I cannot help but to relive all the love, excitement, and passion from my special day. I am so grateful to you for capturing those emotions for us to enjoy forever. You are a true professional. Thank you for working with Alan and I to meet our individual needs. We appreciate you telling our story through your skillful photography. Love, Stephanie & Alan Sniffen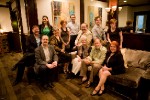 The Fisher Family
Andrea is great -- she photographed a family gathering for my mother's 80th birthday. My mother was not terribly well at that time and Andrea picked up on this and was very sensitive in handling her during the shooting of photos. She took great care with everything, has a great sense of humor, and when my mother passed away, she even came to the wake. My whole family appreciated her and her work very much. We now treasure the photographs taken that day. The Fisher Family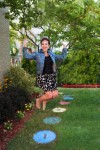 bat Mitzvah
Working with Andrea provided a very personalized experince. Andrea asked us what we wanted and she proceeded to give us exactly what we asked for. It was a very enjoyable and creative process. Esther Lysaght